Company name:HALO Inc.
Head Quarters:Noadougenzaka, 2-15-1, Dogenzaka, Shibuya-ku, Tokyo, 150-0043, Japan
Representative:TAKASHI YANO
Partner:GlobalTouch,Connexxt,E-arth,
Established in:Sep 26, 2008
Capital:8.5 million yen
Employees:5 people ※including partners & interns
Major Banks:SMBC
Business:Global Education & Recruitment
License Number for Fee-Charging Employment Placement Biz:13-ユ-308173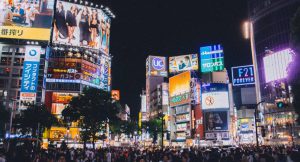 >>History
2008:Founded with 3 people at Yano's home which was a shitty apartment built 40 years ago. Since we have no money, we started the mobile advertising agency biz. This era was like the world of "Let's Talk About the Old Times" by Tokiko Kato.
2009:Achieved cumulative surplus. I thought "we should not stick to recruit Japanese only. Let's try to recruit talented people all over the world". So, I held a company briefing in Seoul. We were able to recruit 3 excellent Korean girls who graduated from universities overseas.
2010:Since we adopted too many new graduates and I could not get the advertisement fee from a client, we faced with bankruptcy crisis. We cooperatively work hard so that we could survive. And, we pivoted  to social media marketing support biz.
2011:Worried about "Our current biz is not what we want to do, isn't it?". We pivoted  to the smartphone App media biz. "Adlatte"acquired the 1st place in iPhone Free App total ranking.
2012: Due to abrupt termination of partner contract, we lost over 90% of our sales. We faced with the 2nd bankruptcy crisis and internal chaos. We planted seeds of "kaocole" & "bokete" in our devastated land.
2013:Established as HALO ASIA, Inc. in Ho Chi Minh City, Vietnam. We recruited Vietnamese engineers and started offshore development but we withdrew after half a year.
2014:Our smartphone apps "kaocole" & "bokete" bloomed. We had over 2 million downloads and acquired over 150 advertisers annually. Our performance made a V-shaped recovery.
2015:We had over 10 million downloads. We produced too many different apps from different categories so our company lost its identity. We transferred "bokete" to Roadie, Inc.
2016:Sold off & transfered our smartphone App "Mogutan" to MTI Ltd. . We pivoted  to Global Education & Recruitment biz. We got the license for charged employment placement services.
2017:Started to teach Japanese and programming to non-Japanese students. We've supported oversea employment and recruitment for over 10 applicants (3 nationalities) & 7 companies.
2018:Started to suppot High level mid-career IT & AI engineers to get a job in Japan. We've supported oversea employment and recruitment for over 21 people (10 nationalities) & 13 companies.
2022:We've supported oversea employment and recruitment for over 65 people (16 nationalities) & 23 companies.